Surrounded by the beauty of Tuscan landscape
Your dream destination in the heart of Chianti
Come and enjoy an unforgettable vacation in Tuscany! Our wonderful villa with semi-Olympic pool can accommodate up to 10 people and has 5 double bedrooms, all with a private bathroom and terrace, Air Conditioning and Wi-Fi.
The Villa is Located in the heart of Chianti, just 20 minutes from Florence, and offers maximum comfort and hotel services to make your stay even more enjoyable.
With daily breakfast included and daily housekeeping service, you won't have to worry about a thing - you'll be able to completely relax as you soak in the beauty of the surrounding Tuscan landscape.
Our elegant and cozy interiors blend perfectly with the rustic style of the surrounding area.
Moreover, the villa's strategic location will allow you to easily visit other locations in Tuscany with the famous Fashion Design Outlets: The Mall, Barberino Outlet and Val di Chiana Village. Don't miss the opportunity to spend a fantastic vacation in our villa in Chianti!
The villa is surrounded by a fenced park of 18,000sqm offering a relaxing and charming environment.
During your stay, take advantage of the spacious semi-Olympic pool for swimming, sunbathing or simply relaxing with a drink in hand. Explore the Chianti region, famous for its fine wines, historic villages and beautiful countryside.
More Details
DOWNLOAD OUR DETAILED BROCHURE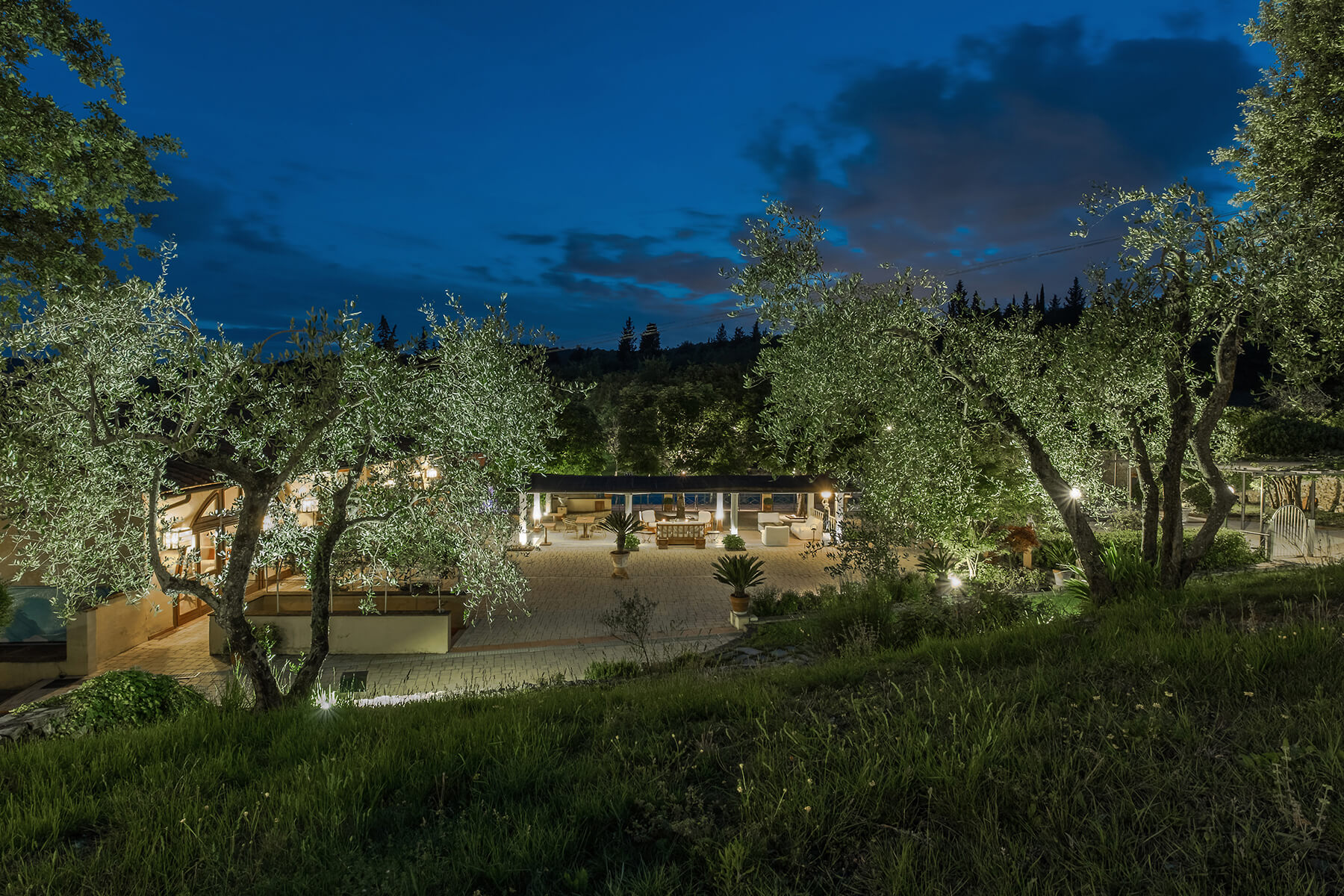 Don't miss the opportunity to visit Florence, with its art treasures, museums and churches, and immerse yourself in Tuscan culture and history.
This villa vacation is the perfect experience for a group of friends or families who want to share unforgettable moments in an exclusive and luxurious setting. Book now your dream vacation in the villa with semi-Olympic pool in Chianti and be enchanted by the magic of Tuscany.
We don't stop at finding you the right property, we also assist you with tailor made,
once in a lifetime vacation experiences.