Heaven in the hills of Lucca
A home of beauty, tranquility and charm
Centuries ago Count Bernardini created a haven in the hills that surround the ancient walled city of Lucca.
Today Villa Cosimo is an elegant and exclusive Tuscan retreat immersed in a splendid parkland of ornamental ponds and antique fountains, time-forgotten courtyards and lemon scented Italian gardens.
The 12 individually styled bedrooms, for up to 24 guests, are a reflection of gracious living blended discreetly with the typical Tuscan hamlet style of wood beamed ceilings, terracotta floors and warm, welcoming colours.
Reception rooms include a wine library with private collection of Tuscan wines, a card and billiard room, a domed music room with log fireplace, grand banquet room, a large Tuscan kitchen, several comfortable lounges as well as a workout room.
More Details
DOWNLOAD OUR DETAILED BROCHURE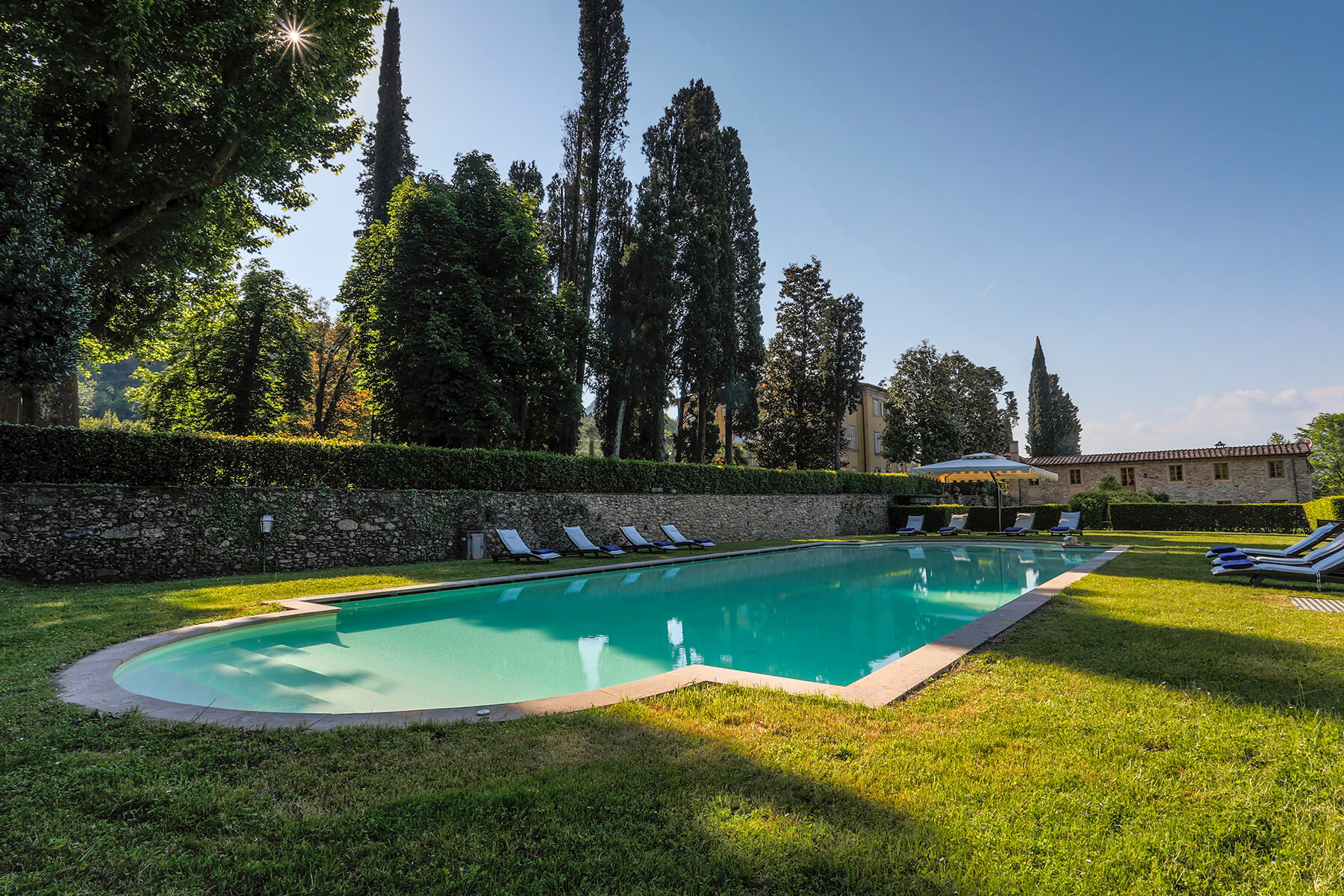 With original features and picturesque views over hills and olive groves, Villa Cosimo is a home of beauty, tranquility and charm... a perfect place for the gathering of family and friends where days are timeless and memorable.
We don't stop at finding you the right property, we also assist you with tailor made,
once in a lifetime vacation experiences.